Events and festivals planned for Jamaica at 60 2022 include:
Caribbean-style cultural spectacular for all age groups.
The showpiece summer events marking six decades of independence for the sunshine island include a wide array of musical performances from reggae to poetry, starring international, national and local artists.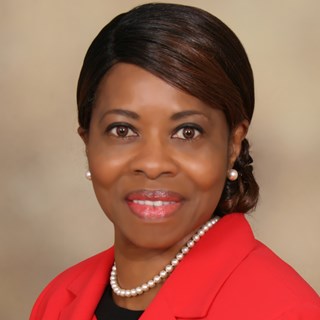 Organiser Beverly Lindsay (pictured), chair of the Association of Jamaican Nationals, said: "This is a very special landmark year, for Jamaicans all over the world.
"The Jamaican diaspora in the UK and indeed the Birmingham community will be in the spotlight with the Birmingham 2022 Commonwealth Games and Jamaica's 60th anniversary of Independence.
Celebrations start on 23 July at Birmingham Town Hall with a special cultural extravaganza and salute to the Commonwealth Games featuring a string of local and international artistes including Jamaican tenor Steve Higgins, Caroll Thompson, the Bee Niice Choir, Winston Francis, Abigail Kelly, the Note Benders featuring Sweto Kinch, Melika Queely and others.
Meanwhile, on 6 August, organisers will be hosting a flag raising ceremony in Victoria Square, starting at 3pm, with the entire day dedicated to a Jamaican theme.
And later that day, a Jamaica 60th Grand Gala Fundraising Dinner and Awards will be held from 6.30pm at the Eastside Rooms in Birmingham, when guest speaker will be US Federal Judge Norman Hemming III.
Beverly, who is among West Midlanders selected to be a baton-bearer for the Games, said: "The awards presentation will recognise some of our country's most inspiring individuals who have made selfless contributions to the Jamaican diaspora at home and abroad.
"There will also be a great opportunity to develop networks with an audience of approximately 500 community and business leaders."
The celebrations conclude on 14 August with a special service of praise and thanksgiving from 3pm at New Testament Church of God Handsworth, recognising and giving thanks to the hosting and delivery of the Commonwealth Games.
For more information on sponsorship opportunities and tickets, contact Beverly at This email address is being protected from spambots. You need JavaScript enabled to view it.  Source: Greater Birmingham Chambers of Commerce
The independent country
On August 6, 1962, Jamaica became independent with full dominion status within the Commonwealth, under a constitution that retained the British monarch as head of state. Bustamante assumed the title of prime minister. The following year Jamaica joined the International Monetary Fund (IMF). Bustamante was succeeded in February 1967 by Donald Sangster, who died within about a month of leading the JLP to victory in the elections. Hugh Lawson Shearer, a protégé of Bustamante, succeeded Sangster and served from 1967 to 1972.
From 1962 to 1972 there were important developments in infrastructure and in technical, vocational, and teacher education. Cultural policy promoted Jamaica's cultural heritage. In 1964 Marcus Garvey was officially declared a national hero, followed by George William Gordon and Paul Bogle in 1965. National honours replaced British honours in 1969.